Wedding Venue at Firmount House
I finally got down to meet the lovely Eilin in the gem of a wedding venue that is Firmount House in Clane, Co. Kildare. This is a project of love for her and her husband, David, as over the last few years they have been renovating Firmount House.  As female entrepreneurs go she exceeds it all!
Before talking through our Top Tips in Searching for a Private Wedding Venue, I would like to give you an overview of My Wedding Round.  For those of you who don't know, My Wedding Round is where I go out and meet with wedding suppliers to learn more about them, their product/service, get lots of photos and advice.  I then write up a blogpost with all this information to help all you brides and grooms get a good insight into these wedding suppliers! I am a HR professional by trade so marrying my HR background and meeting wedding suppliers is the perfect combination for this feature.
I was so fascinated by their restoration adventure and how they truly fell in love with Firmount House.  Just to put it into perspective the house is 270 years old.  It was a British military hospital. It was a TB sanatorium in the 1940's. It was a nuclear base in the 1960's. It has a bunker in the basement. Then around 2007 the government boarded it all up, knocked out windows, let it rot and pretty much enclosed it in concrete taking all the love and warmth away from it. 
I was lucky to get a tour of the house and on the morning I was there the sun was shining bright! I instantly fell in love with it – how could you not?
As you will know, it is a very different approach to having your reception in a hotel as oppose to a country house and so for this reason Eilin and I thought it would be a good idea to give you our top tips in searching for the perfect private house as your wedding venue, whilst showcasing Firmount House.
Some couples might think that organising their wedding at a private house could be very stressful and mean lots of planning but in fact if the venue has a good suppliers list or the fact that the venue might be in a position to organise the entire wedding for you it may actually be super easier to organise.
Top Tips in Searching for a Private Wedding Venue
Why Do You Want a Private Wedding Venue?
You must firstly ask yourself why you want a private wedding venue? Why do you want something different from a hotel as a wedding venue? Why does this set up appeal to you? As Eilin said, a bride and groom will know what type of setting they want as both types of venues are very different.
The first thing you should do is start looking up wedding venues online. Narrow the wedding venues down to five or six to start with and get brochures and initial costs.
In My Wedding Planner I have lots of wedding tips for finding your venue and I have a My Wedding Venue Details Table which you might find useful.
What Type of Wedding Ceremony Do You Want?
As the wedding scene has been evolving over the years and with civil ceremonies becoming very popular, the demand for these type of bespoke country houses as a wedding venue is rising.  According to the CSO figures for 2018, non-religious ceremonies accounted for 38.8% of all weddings in 2018 and my guess is that this figure will increase when 2019 is assessed.  
Wedding couples who like the idea of having everything in the same place will fall in love with a place like Firmount House. With the house set on 5 acres it is such a beautiful setting for your ceremony to take place outside.
Firmount House is an approved HSE venue. You can have a civil ceremony here Monday to Friday or a humanist ceremony over the weekend.

What Type of Accommodation Does The Wedding Venue Have?
Most country houses will have limited accommodation unlike a hotel venue. This is a big difference so if you are happy not to have everyone under the same roof this won't bother you.  For our wedding we wanted our wedding guests to stay in the same place and that is why we chose a hotel as our wedding venue. However, if we were to do it again I am not sure if this would be such a big priority.
In Firmount House there are 7 double bedrooms and 6 bathrooms completed by December as they have a New Year's Eve wedding.  Eilin has also secured good rates with local hotels for accommodation and lots of Air BnB's that wedding guests can stay in.
How Does the Wedding Venue Cater for Food?
With hotel weddings we are all familiar with the menu tasting evening where you and your partner meet the chef and get to taste a variety of different foods on the menu before choosing your wedding menu.
With a private house setting there is a much bigger scope at play. Firstly, you have to choose the caterers and then make sure they are available on your wedding day. The beauty of this option is that you have lots of choice for your bespoke menu.
Firmount House have a preferred supplier lists for caterers but you can bring your own caterers in too (the only request is that they call Eilin before and ideally visit the house to know the set up). At Firmount House they really don't mind the size of a wedding.  Whilst it can sit a maximum of 120 guests they love a micro wedding, so small is not an issue for them at all. 
How Does No Corkage Sound to You?!!
As there is no physical bar like in a hotel you have to organise all the beverages but this can be fun! There are lots of beverages to think about – a welcome drink? Champagne? Mulled Wine? Wine? Spirits? Beer? Also, will you need to decide if you will have a free bar or will you set it up so guests can buy there drinks?
In Firmount House, they don't charge for corkage! Yes, you read that right – no CORKAGE! This will potentially save you a fortune! Eilin has a wine list you can chose from or you can bring your own!
How will you Personalise Your Wedding Venue?
Typically, all private houses will allow you to decorate the house as you please! You can personalise it to your hearts content! As Eilin simply puts it with Firmount House you get the keys of the house and it is all yours!
As friend of ours, Kelli, put pictures of her and Stephen's families up in the rooms of her private wedding house. It is one of her top tips are it was interesting for all their wedding guests to look at them (as they were icebreakers too) and it really made it feel like their own place. Be sure to check out more of Kelli's wedding tips in My September Wedding Blog.
What About the Music at Your Wedding Venue?
As Firmount House is a private setting you can play music all night where as there are restrictions with a hotel. However, Eilin does have a few house rules on this though as everyone needs to respect the neighbours and she and her family live in the house next door (which they renovated too – these two are unstoppable!). Live music must stop at 12am (and it can be outside until then too) and then a DJ inside until 1.30 but the music must not be blarring!
Will You Have a Wedding Weekend?
Again, different to a hotel you may have to book out a private house for longer than a day. For Firmount House, if you are having a weekday wedding you can book it for just the one day but if it is a weekend wedding you have to book it out for two nights at a minimum. They offer two packages – one, where you get the house as it is – you get the keys and it is all yours to make it as it is or Eilin can event plan the whole thing.
Thanks for reading My Wedding Round with Firmount House! I am sure you fell in love with it just as much as I did!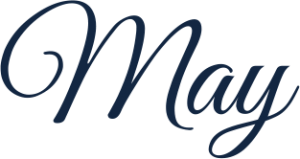 www.instagram.com/firmounthouse