Mini-Moon In Iceland.  The Perfect Getaway
I honestly did not realise that Iceland was as amazing as it was! It was on my bucket list but I hadn't actually researched it as it was always "one day we will go!"
I didn't even know it was a 2-2.5 hour flight – how perfect is that for a long weekend or indeed a mini-moon?
We arrived on a Friday afternoon and were transferred directly to the Blue Lagoon.  We got a bit of lunch beforehand and I spotted people in robes who must have spent the day here! It was absolutely freezing getting into the lagoon but after that it was paradise! We got a white mud face mask and made our way to the bar … which was in the water (you can see it behind us in the photo below). It was a funny feeling being in warm water with your hand freezing holding the beer as you tried to keep it out of the water!!! It was truly an amazing experience and probably the highlight of my trip! There are different packages with varying prices but really all you need is a towel and a locker key – there is no need for the robe unless you are staying the day as you are in and out of the lagoon and there is no hanging around as you are FREEZING!
Saturday was a day we spent relaxing! I found that there was not much to do in the city apart from eating and drinking (which we were happy to do!). So for that reason we took the day to recharge the batteries.  It is always so nice on trips away to do nothing and completely unwind! In the afternoon we visited the Hallgrimskrikja Church and strolled down to the waterfront for a coffee.
We stayed in The Borg Hotel which was lovely and central! A walk away from everything! An added bonus is that Jamie Oliver Kitchen's is the restaurant in the hotel.
On Saturday night we had a beautiful dinner in RIO Reykjavik and then walked to the harbour for the Northern Lights Cruise! It was at the very end of the season so we were so lucky to catch a small glimpse of them for about 30 seconds! I didn't even try to take a photo as it wouldn't have done it justice and sometimes it is nicer not to always be behind a camera.
Sunday was a long day but so worth it! We did the Golden Circle Tour (12 hours) and learnt so much about Iceland, its people, its culture! We got to visit the Geysers, see one erupt! The water is 98oC! Next stop was the Þingvellir National Park which had the most stunning views, a lava wall, the clearest of waters (see photos). We had lunch at Eftsi Dalur Farm that had all homegrown products! It was the best ice-cream ever! 
Off we went snowmobiling after this and it was my husbands favourite part! We went up the mountains and he took the driving seat on the snowmobile while I admired the scenery and let a few roars to get him to slow down! The snowmobile was a 600cc Yahama engine … which Niall tells me is extremely impressive!!
We were all knackered heading back on the bus and stopped at a cafe on the way back to see a waterfall! We almost decided not to go down to the waterfall as you couldn't see it from the road but thankfully we did as it was out of this world!
The food in Iceland is just gorgeous, the drinking water is so refreshing (and I am not messing), the people are so chilled out! It is definitely a place to consider for a mini-moon! Short flight, lots to see (outside the city), and factor in a day for relaxing and walking through the city
The only downside is the price! It is expensive but it is probably a trip you will do only once so do it properly!
Some Tips:
Pack your sunglasses (can be a the glare off the snow)

Bring flats/comfortable walking shoes for walking, tours and cruise

Definitely bring hats, scarf, gloves

Bring adaptor

Local Time: GMT -1

Currency: Icelandic Krona (We didn't bring currency we just used the card so there was no hassle with cash – don't think you can get currency in Irish banks anyways)
Happy Travels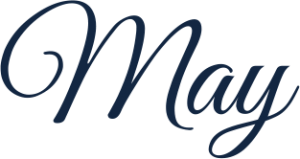 PS. I brought the Primark bridal wash bag with me and it was perfect! I love the size of it and you can see the products you have in it – great purchase (and a handy clear bag for checking through at security in the airport)