My Wedding Shop is a one stop Irish wedding shop for all brides and bridesmaids!

What started off as a hobby with the creation of my hero product My Wedding Planner has evolved into a full blown Irish wedding accessories website.
After the success of the award winning My Wedding Planner I wanted to offer bride to be's everything they need on their journey to the big day which also includes their bridesmaids!
As well as now stocking all wedding items I have created beautiful wedding collections such as My Engagement Box, My Bridesmaid Proposal Box, Hen Party Décor Box which new products being on a regular basis.
This is definitely by far the best planner I have seen on the market hands down! The delivery was speedy! I would literally recommend this wedding planner to any bride to be. To say I'm impressed would be an absolute understatement. Thank you so much May!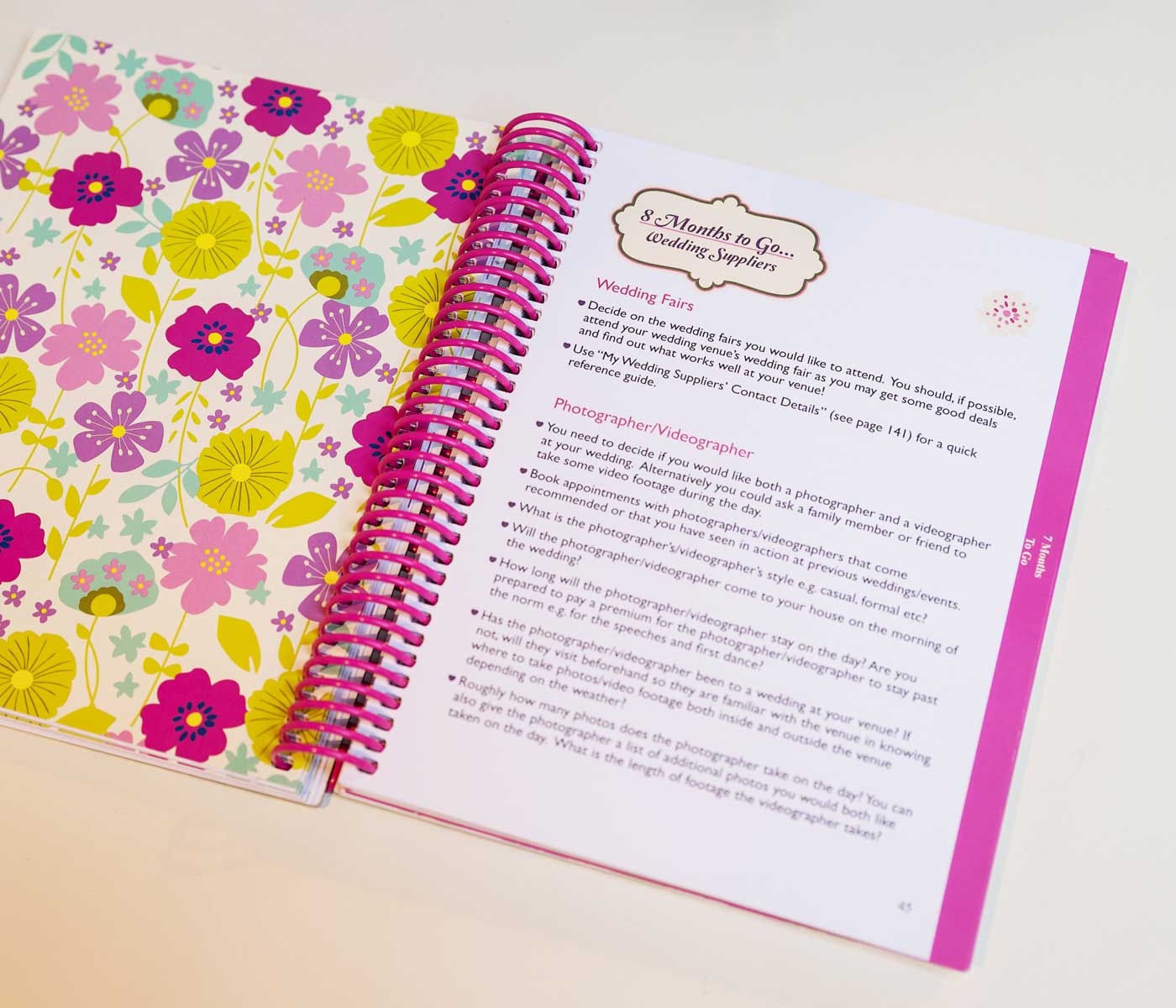 What Is My Wedding Planner?
My Wedding Planner is a must have Irish wedding planner book for all brides-to-be.
It has a complete list of "to-do's" before you say "I do".
The wedding planner book is divided into different sections with each section dedicated to specific topics (such as wedding ceremony & venue, bridal party attire, paperwork, honeymoon, hair & beauty, wedding stationary etc) each with a list of wedding tasks ensuring the bride-to-be does not forget anything in planning their big day.
I would recommend My Wedding Planner for all brides to be! For the 11 months of my engagement this wonderful wedding planner kept me super organised and really helped me to enjoy everything about being engaged! I will miss using it. I'd recommend My Wedding Planner to all Irish brides! Thank you May! xxx